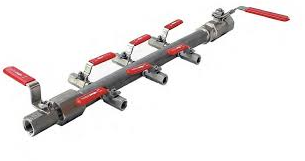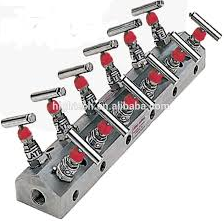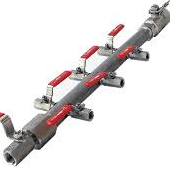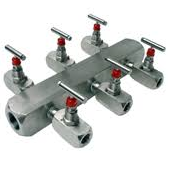 Typical Applications:
Air Lines, Paint, Glue, Grease, Water, Vacuum, Air/Hydraulic control and anywhere that needs a convenient process connection.
Hydraulic & Gas Services distribution manifolds are designed specifically to your requirements.
We carry a standard range for Air applications but we usually find that each project has specific requirements, therefore we offer our bespoke design service to cater for material requirement and design pressured. The most common materials are Aluminium, Carbon Steel A105 and 316L Stainless Steel. Other materials are available.
Our Manifolds are widely used in the chemical processing and Energy industries, designed to work up to 3000psi. All manifolds are pressure tested and certified to relevant standards.
We can manufacture with Lockable Valves to omit accidental actuation with pipe sizes up to 4"NB. Connections can be screwed NPT, BSP or Flanged.
Whether you call the Manifolds, Distribution Blocks, Air Header or terminals we are sure that we can offer a solution to your process.